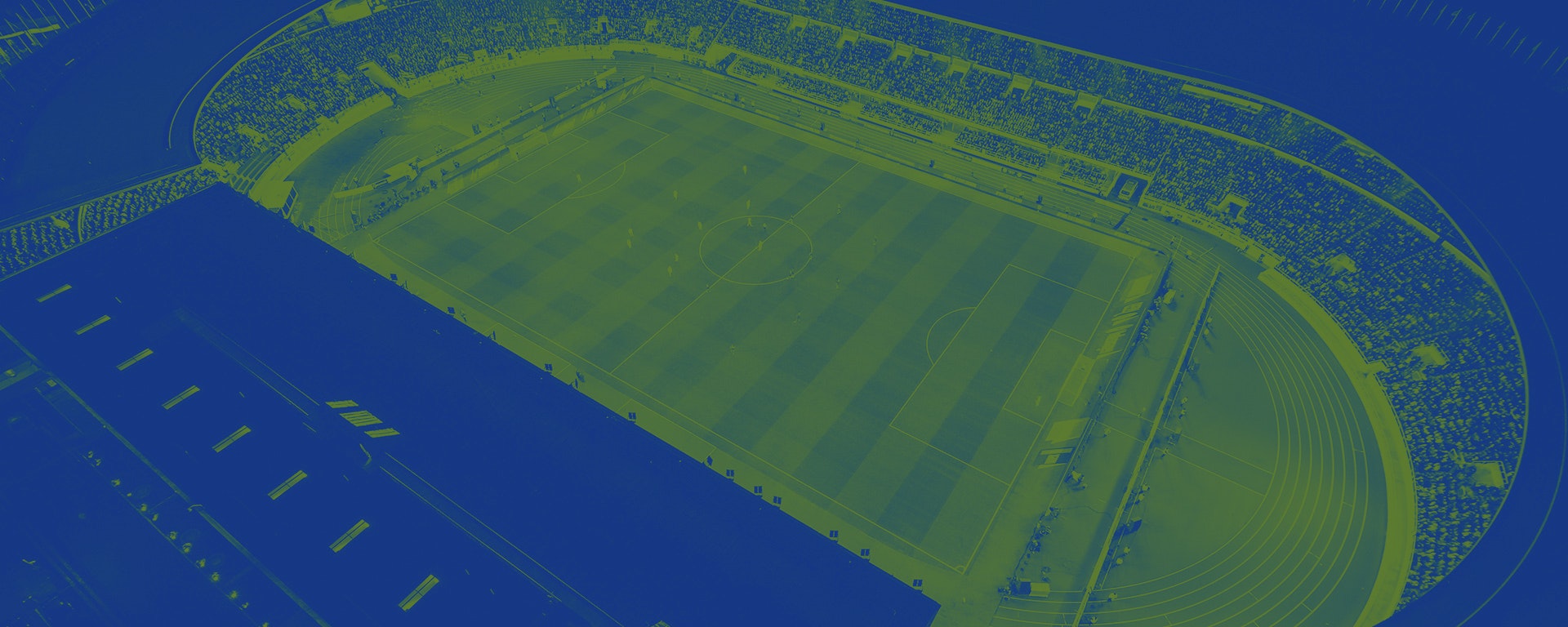 Instructions for spectators
Welcome to Finland-Romania-match!
Nations League -match between Finland and Romania will be played in Helsinki Olympic Stadium on Friday 23.9. at 9.45PM. Please read the spectator instructions below before entering the stadium.

To ensure a safe and enjoyable football experience for everyone at the stadium, we'd like to remind you to be respectful to others. Our match events are open for everyone and we do not tolerate any sort of discriminitation in our events. We welcome you to come and join us for a wonderful evening at the Olympic Stadium - and cheer for Huuhkajat!
This is how we ensure a successful event together
Be there on time - the gates open 1,5hrs before kick-off!
You can access all stands from all gates
Prepare your ticket before you arrive at the gate
Don't participate in the event if you feel sick
You'll find toilets near every stand
HSL and VR have arranged extra shifts for public transport after the match
Important fan instructions
Arrival

Be there on time. The gates open 1,5hrs before the kick-off - at 8.15PM. We recommend that you arrive at least 1 hour before kick-off.

We are holding a Huuhkajat- pre- and afterparties at the Olympic Stadium Square right in front of the Southern gates. The pre-party will begin at 5PM - more information on the pre- and afterparties below.

Please prefer public transport when arriving to the Stadium. More information on public transport here. Long haul trains you'll find here. Central Railwaystation (2,2 km), Pasila station (1,8 km) and Helsinki bus station (2,2 km) provide you with excellent public transportation options to reach the Olympic Stadium. There is very limited parking space near the Stadium. If you still wish to arrive to the event by car, you'll find information about free parking provided by Aimo Park below.

You can access all stand from all gates. There are five gates to the Olympic Stadium (see map below). You are able to access all stands and your own seat from any gate. When you're inside, you can go around the stadium in a horseshoe shape through North end (behind F/G-stand), please note that there is no access through away team supporters stand (B3).
Entrance

There will be security checks for all spectators. It is recommended to leave all bags and excess items at home if possible.

Don't bring bottles, alcohol, weapons or other dangerous items at the Stadium. Only small (same size as A3 paper) bags are allowed. Cameras with objectives over 200 mm are prohibited. Umbrellas are prohibited, so we recommend you get a rain coat with you if rain is forecasted.

For your bags - we have a container at the Olympic Stadium square. Leaving your bag or other item to the container for the match costs you 3€/person. We accept only debit-/credit card at the container.

If you have a PDF-ticket, you need to show the 2D-code to the ticket reader at the gate (picture below).

It is recommended to print the PDF-ticket. If you have the ticket on your mobile device, please turn the brightness level to the maximum ja zoom a little bit. Do not take a screen shot of the ticket, since the ticket reader can't read the 2D-code from a screen shot. 

If your PDF-ticket does not include 2D-code, it is recommended to read the barcode as show below.
Health safety

We kindly ask that you only participate in the match events completely healthy, without any signs of an illness.

Please take care of your hand hygiene. We have small disinfectant stands around the stadium. Washing your hands with soap and water is possible in every toilet.

Please cover your mouth with your arm or handkerchief while coughing/sneezing.

If you get sick or know that you have been in contact with a sick person and want a refund for your ticket, please contact Lippu.fi customer service.
Fan services

We serve alcohol in every stall in the Stadium. 
If you have bought a ticket to a K18-stand, you can bring your beverages back to your seat. If not, you need to drink them at the public areas in the Stadium.

The collection of street foods is broad and the ingredients are mostly local to Finland. Fans get to choose between Cheese sapas (Finnish version of tapas), the famous Hot Dog-cup, collection of sausages by HK, Nacho-plates, wraps, burgers and burritos. We offer vegan, gluten-free and milk-free choices. The food varies between different stalls.

At the North end, we offer you Happy Hour discounts for the beverages below:
Lapin Kulta Pure 0,44l 6€
Long Drink 0,33l 6€
The famous Hot Dog-cup 4€.

Happy Hour begins at 8.15PM and ends at 9.15PM.

You can also order your beverages via Wolt app. Download the app from App store or Play store, place your order in the app and retrieve your drink from the Wolt pick-up station in the North end of the Stadium.

Toilet facilities
You will find toilets next to every stand. You can find all the locations of the toilets from the stadium map below.
Hox! There is a big toilet facility behind the D-stand and one floor under the service area. We have also installed additional toilets in the North- and South ends of the Stadium.

Parking
Aimo Park is offering free parking for the fans attending the match in Finlandia-houses parking garage. Claiming the free parking is easy;

1. Download the app called Taskuparkki from your app store.
2. Create an account in the app
3. Add your credit card and your license number in the app, and allow the automatic camera detection.
4. Drive to Aimo Park Finlandia -garage, located in Karamzininranta 2, in the match day after 7.45PM. Your car will be recognized at the gate by the cameras.
5. Enjoy your free parking between 7.45PM-1.45AM!

Collectable tickets
If you have collectable tickets, you can claim them from Finlands Football Associations office next to the Stadium. The address is Urheilukatu 5.
You can collect the tickets on the match day from 8.15PM-10.30PM. 
Note: We do not sell tickets at the collection spot or at the gates.

First Aid
There are First Aid available at the Stadium. If you need any help, please contact closest steward.

Smoking
The Olympic Stadium is a smoke-free space and smoking is prohibited in the stands as well as in the service area.

Lost and found
The lost items will be delivered to Finlands Football Associations office via the security (Urheilukatu 5). From there, the lost and found will be delivered to Helsinki Lost and Found. 

Lost children and other people
Meeting spot is at the fan merchandise selling spot at the North end of the Stadium.
Fan merchandise

There will be one fan merchandise shop outside the Southern gates at the pre-party zone. This shop is serving fans between 5PM and midnight. The shop in question has bigger and better selection of merchandise than the shops inside the Stadium.

There is three shops inside the Stadium, which are located at the North end, behind A-stand (A6-7) and behind E-stand (E10-12).

We are selling official match shirts with names and numbers and official match scarfs amongst other items at the shop in the North end.

In the shops behind A-stand and E-stand we are only selling scarfs.

The shops inside the Stadium close after the half-time.
Exiting the Stadium

HSL and VR have arranged extra shifts in public transport after the match.

VR has added an extra train shift to Tampere on Saturday 24.9. IC 689 Helsinki-Tampere at 0.30 - 2.35. There are also extra shifts for short distance trains.

HSL is adding extra shifts for trains L-, P- and K. Also the buses 63, 69, 436N, 415N, 300, 37, 40, 500 ja 506 have extra shifts.
Huuhkajat- pre-party & afterparty

Huuhkajat- pre-party is kicking off at the Olympic Stadium Square on the matchday at 5PM. In the pre-party, we have partnered up with our partners to offer your whole family a lot of different activities. If you are lucky, you might even spot our official mascots Bubi and Helmi flying around the pre-party area.

Our official fan merchandise shop is serving customers until midnight.

You'll have a chance to enjoy live music and freestyle football on a stage before the match. The pre-party is hosted by a known football voice Tero Karhu, and there will be expert guests attending the pre-party stage.

We are building a huge terrace area to the Olympic Stadium Square, seating up to 2000 guests. The terrace will serve you alcoholic beverages alongside coffee, lemonades and some sweet and salty snacks including pizza slices and meatpies. 

During the Huuhkajat- pre-party, the terrace is open to all visitors. After the game when the afterparty starts, underaged fans can only enter the terrace with their parents. The afterparty and the terrace will be open until 0.30AM. The serving of alcohol ends at midnight. We accept cash and credit-/debitcard payments.
Do you want to give us feedback?

We are sending a survey (in Finnish) to everyone that purchased a ticket. Answering is highly appreciated.

You can also send feedback via the Support-page.
Saat alennuksen Huuhkajien ja Helmareiden ottelulipuista. Lisäksi saat etuosto-oikeuden Huuhkajien ottelulippuihin sekä etuja Maajoukkueen verkkokauppaan.
Postituslistalle liittyminen